Have you ever thought, "Is there really any way to weld plastic?" Well, many of us certainly have and some of you still might be wondering how do we actually do that? Well, this guide has been produced only to demonstrate this process by using a Step-By-Step comprehensive approach.
So just stick to the end.
What Is Plastic Welding Used For?
As the name suggests, this process is used for joining all types of plastic materials. But most frequently, it is used for repairing and joining broken parts together. Besides, plastic welding can also be applied to manufacturing a variety of plastic-made products.
Is Plastic Welding Strong?
This is a very common question. But the answer is, if a welder knows his stuff and do the whole process efficiently while keeping all the critical factors (we'll learn about them shortly) in mind, it can be way stronger than the base material itself which is very interesting!
What Types Of Plastic Can Be Welded?
Well, there are basically five types of plastic materials that can be welded. They include polycarbonate, polypropylene, nylon, acrylic & acrylonitrile butadiene styrene or ABS.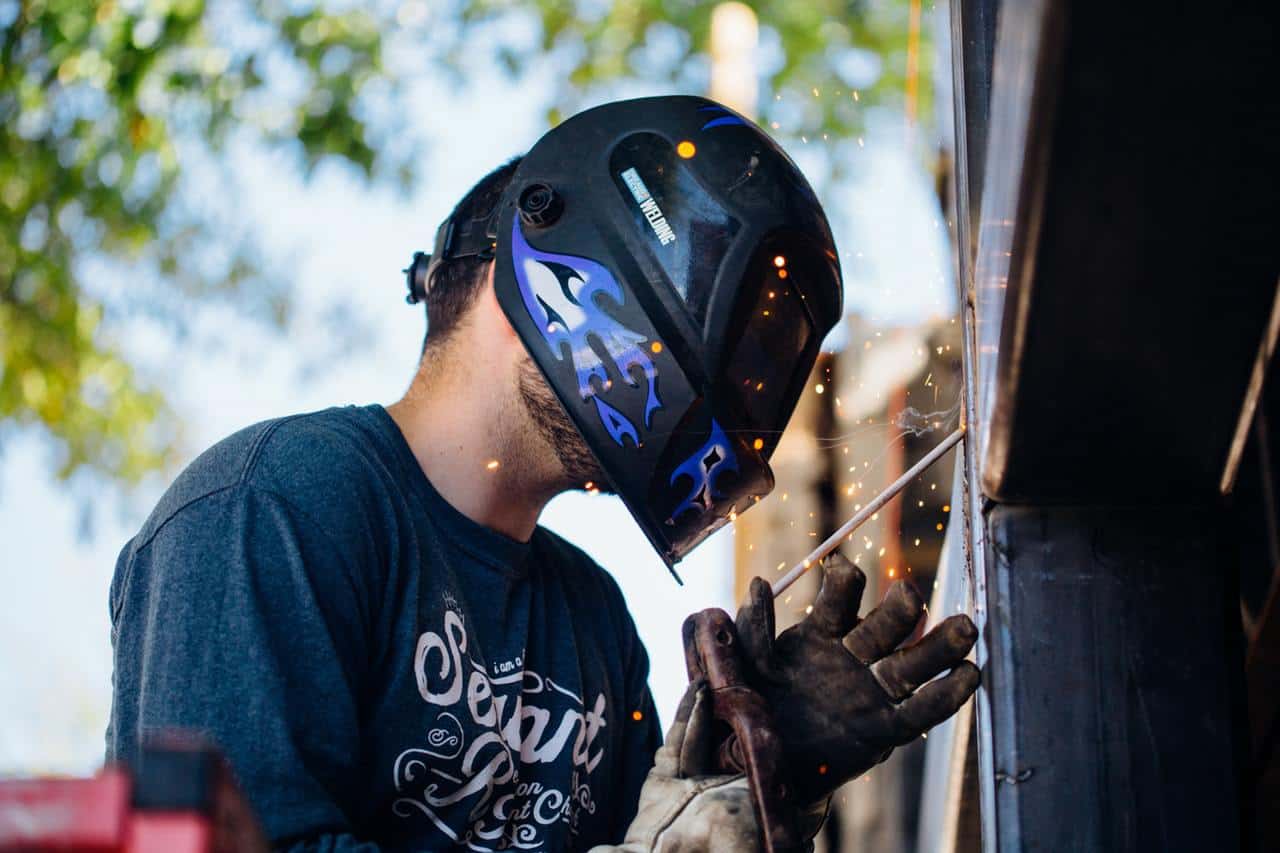 How to Weld Plastic?
Plastic welding doesn't require having a large number of tools and equipment in order to get started. Instead, only a handful number of tools and gears will do. Let's learn about all of them in particular:
What Are the Required Gears
Personal Safety Gears
Welding Tools
The Step By Step Process to Weld Plastic
Measures to Ensure Safety
As with welding using any process, accidents can anytime happen. Although plastic welding is a bit safe to work with, having a fire extinguisher near your workplace will ensure overall safety inside your working area.
Final Words
Learning how to weld plastic is a topic worth spending time on. Many of us including some welders still don't know how to properly do it. Hence, this guide will be helpful for all the aspirants out there. Thanks for reading the whole post. Stay along with us for our upcoming welding-related guides and articles