The plasma cutter is a powerful and versatile tool that uses an electric arc and compressed gas to cut through conductive materials such as steel, aluminum, brass, and copper. Proper maintenance is essential for maintaining cutting performance, extending the lifespan of the equipment, ensuring safety, and minimizing operational costs.
We'll cover a step-by-step guide to the maintenance process, including safety precautions, inspection routines, and troubleshooting tips. Let's begin!
Safety Precautions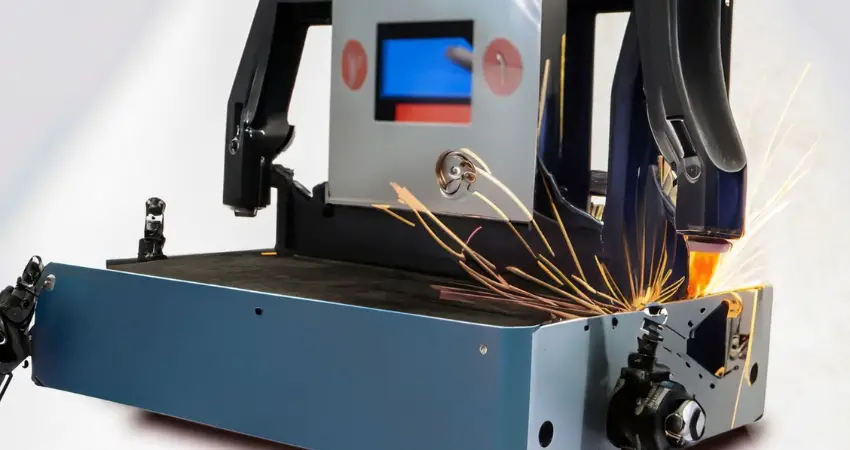 Personal Protective Equipment (PPE)
Safety is of utmost importance while working with plasma cutters. To protect yourself from potential hazards, always wear the following PPE:
Safety glasses: These shield your eyes from flying debris, sparks, and intense light produced during cutting operations.
Gloves: Heat-resistant gloves protect your hands from burns and sharp edges, ensuring you can work comfortably and safely.
Protective clothing: Flame-resistant clothing, such as long-sleeved shirts, pants, and closed-toe shoes, cover exposed skin and reduce the risk of burns.
Working Environment
Maintaining a safe working environment is vital. Consider the following factors to keep your workspace secure:
Ventilation: Cutting operations generate fumes and gases that can be harmful if inhaled. Ensure proper ventilation to prevent the build-up of these substances and maintain good air quality. You can use fume extractors as well.
Fire safety: Due to the high temperatures involved in plasma cutting, there's always a risk of fire. Implement appropriate fire safety measures, such as having fire extinguishers and fire blankets readily available.
Grounding: A secure grounding connection for the plasma cutter is essential to avoid electrical hazards. Always follow the manufacturer's instructions for proper grounding.
Equipment Handling and Storage
To prevent accidents and damage, adhere to these guidelines for equipment handling and storage:
Disconnect the power: Before performing any maintenance tasks, ensure the power to the plasma cutter is disconnected. This helps avoid electrical hazards and potential damage to the equipment.
Organize hoses and cables: Keep hoses and cables organized and free from tangles. This not only prevents accidents but also extends the life of these components.
Store consumables: Keep consumables in a clean, dry, and cool place, away from direct sunlight and extreme temperatures. Proper storage conditions help maintain their quality and effectiveness.
Read More: Plasma Cutters You Can Rely On
Daily Maintenance Tasks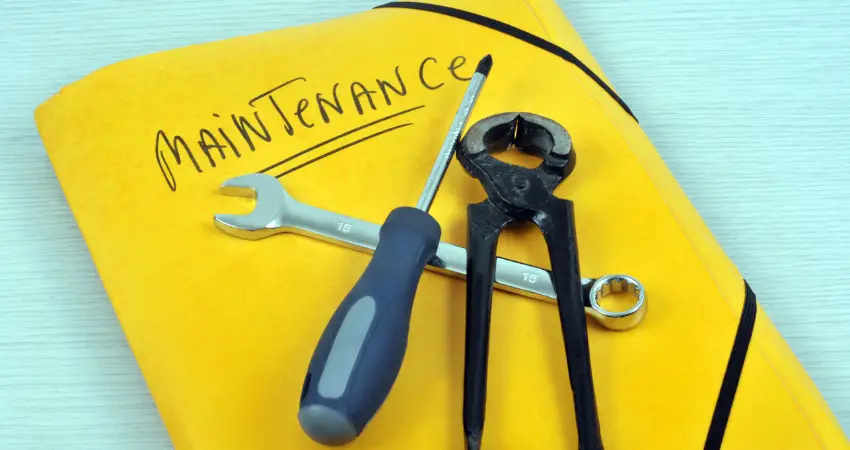 Performing routine inspections and cleaning is essential for optimal performance. Here's what to do daily:
Visual Inspection
Carry out a thorough visual inspection of the torch components to identify wear, damage, or debris:
Torch head: Check for signs of wear or damage on the torch head's surface. Damaged torch heads can cause poor cutting performance and should be replaced.
Electrode: Inspect the electrode for signs of excessive wear, cracks, or burn marks. Replace it if necessary to ensure consistent cutting quality.
Nozzle: Examine the nozzle for wear or damage, such as enlarged or misshapen orifice. Replace it if needed to maintain optimal cutting performance.
Swirl ring: Check the swirl ring for cracks, chips, or other damage. A damaged swirl ring can cause arc instability and should be replaced.
Retaining cap: Inspect the retaining cap for wear or damage. Replace it if required to keep the torch components securely in place and maintain proper gas flow.
Consumable Replacement
Regularly check and replace consumables that show signs of wear and tear. Follow the manufacturer's recommendations for replacement frequency and guidelines for proper installation:
Electrode: Replace the electrode when it exhibits excessive wear or other signs of damage. A worn electrode can lead to arc instability and reduced cutting performance.
Nozzle: Change the nozzle if the orifice appears enlarged, misshapen, or otherwise damaged. A damaged nozzle can result in poor cut quality and increased dross.
Swirl ring: If the swirl ring displays cracks or chips, replace it to prevent arc instability and maintain optimal gas flow.
Retaining cap: A damaged retaining cap may cause gas leaks or poor gas flow. Replace it when necessary to ensure proper operation.
Cleaning the Torch
Regular cleaning of the torch is crucial for maintaining cutting performance and extending the life of consumables. Follow these steps to keep your torch clean:
Torch head: Remove any debris or buildup from the torch head using a soft, lint-free cloth or a brush with gentle bristles. Avoid using abrasive materials that could damage the torch head.
Electrode: Clean the electrode using a lint-free cloth or a soft brush to remove any residue or contamination.
Nozzle: Gently clean the nozzle's interior and exterior using a soft brush or cloth to remove any accumulated debris.
Swirl ring: Wipe the swirl ring with a lint-free cloth to remove any dust or debris. Avoid using any solvents or abrasive materials that could damage the swirl ring.
Retaining cap: Clean the retaining cap using a soft cloth or brush, ensuring that the threads and sealing surfaces are free from debris.
Weekly Maintenance Tasks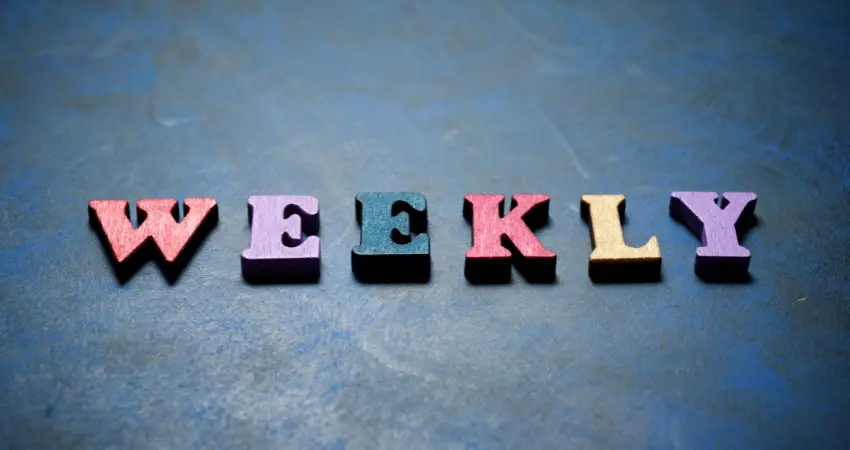 To ensure long-term performance and reduce the risk of unexpected issues, complete these tasks on a weekly basis:
Air Supply System Inspection
A reliable and clean air supply is essential for plasma cutting. Inspect the compressor for the following:
Air filter: Clean or replace the air filter as needed to ensure efficient airflow and prevent contaminants from entering the plasma cutter.
Moisture separator: Check the moisture separator for proper function. Excess moisture in the air supply can cause premature wear of consumables and reduce cut quality.
Pressure regulator: Ensure the pressure regulator is functioning correctly and maintaining the recommended pressure levels.
Examine air hoses for signs of wear, damage, or leaks. Make sure all connections are secure and tight.
Electrical Connections
Regularly inspect electrical connections to ensure the plasma cutter operates safely and efficiently:
Cables and connections: Check for signs of wear, damage, or loose connections. Replace any damaged cables and tighten loose connections.
Ground clamp: Inspect the ground clamp for wear or damage, and ensure it maintains a secure connection to the workpiece.
Control panel: Examine the control panel for any signs of wear, damage, or loose connections. Address any issues to prevent malfunctions and maintain safe operation.
Monthly Maintenance Tasks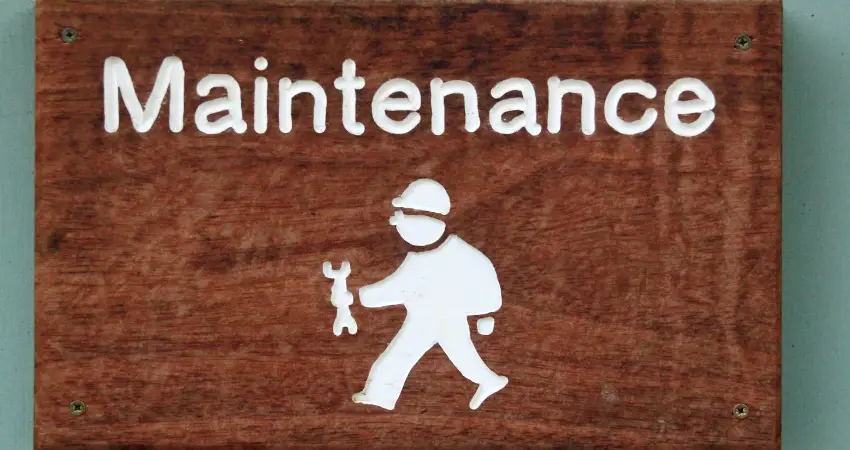 Monthly tasks help maintain optimal performance and extend the life of your plasma cutter:
Cooling System Inspection
For plasma cutters with a cooling system, perform the following checks:
Coolant level: Check the coolant level in the reservoir and top it off if needed. Low coolant levels can lead to overheating and premature wear of components.
Coolant quality: Inspect the coolant for signs of contamination or degradation. Replace the coolant as recommended by the manufacturer or when its quality is compromised.
Coolant system cleaning: Clean the coolant system as needed, following the manufacturer's guidelines. This may include flushing the system, cleaning the reservoir, and inspecting the pump for proper operation.
Gas Supply System Inspection
Regular inspection of the gas supply system ensures safety and efficiency:
Gas cylinder storage and condition: Store gas cylinders in a cool, dry, and well-ventilated area, away from direct sunlight and heat sources. Inspect cylinders for damage or leaks and replace them as needed.
Regulator function and wear: Check the regulator for wear and proper function. Replace worn or damaged regulators to maintain accurate gas flow and pressure.
Leak detection: Perform regular leak tests on the gas supply system, including hoses, connections, and fittings. Address any leaks promptly to prevent gas wastage and potential hazards.
Gas flow rate adjustment: Verify and adjust the gas flow rate as required, following the manufacturer's recommendations for optimal cutting performance and consumable life.
Periodic Maintenance Tasks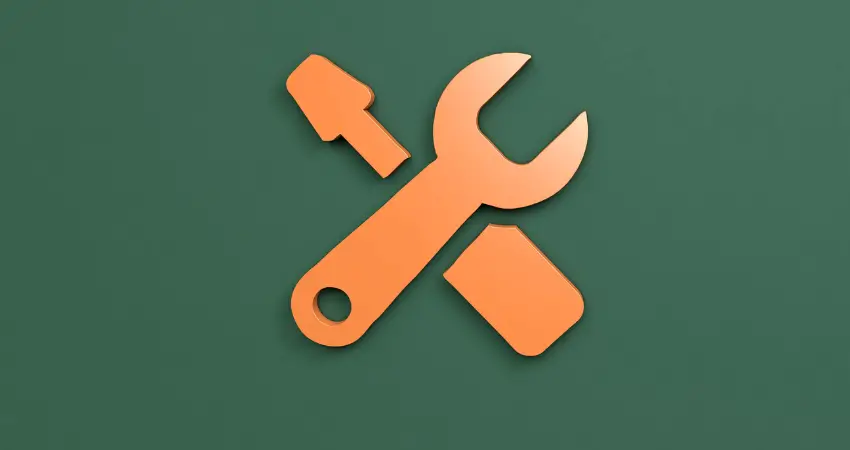 Perform these tasks as needed or according to the manufacturer's guidelines to keep your plasma cutter in top condition:
Torch Servicing
Over time, the internal components of the torch may require servicing. This may include:
Inspecting internal components: Check for signs of wear or damage, such as worn O-rings, damaged seals, or cracked insulators. Replace components as needed to maintain torch performance and safety.
Replacing worn O-rings: O-rings provide a seal between components and can wear out over time. Replace them as needed to prevent gas leaks and ensure proper gas flow.
Cleaning the torch body: Clean the torch body using a soft, lint-free cloth or brush to remove dust, debris, and residue. Avoid using abrasive materials or harsh chemicals that could damage the torch.
Equipment Calibration
Periodic calibration of the plasma cutter ensures that it operates within the manufacturer's specifications and maintains cutting accuracy:
Voltage calibration: Adjust the cutting voltage as needed, following the manufacturer's guidelines. This helps maintain the proper arc length and cutting performance.
Air pressure calibration: Verify and adjust the air pressure as required to ensure optimal cutting speed and consumable life.
Troubleshooting Common Issues
Even with proper maintenance, you may encounter occasional issues with your plasma cutter. Here are some common problems and their potential solutions:
Poor cut quality: Check the consumables for wear, damage, or incorrect installation. Ensure the air supply is clean and dry, and the cutting speed is set correctly. Verify that the workpiece is grounded properly.
Arc instability: Inspect the consumables for wear or damage, and make sure they are correctly installed. Check the gas supply and pressure, as well as the coolant level and quality (if applicable).
Difficulty piercing: Ensure the air pressure and cutting speed are set correctly. Verify that the nozzle and electrode are in good condition and properly installed.
By following these comprehensive maintenance procedures, you'll ensure the longevity, performance, and safety of your plasma cutter. Remember to always follow the manufacturer's recommendations and guidelines for optimal results.
Additional Tips for Prolonging Plasma Cutter Life
Apart from routine maintenance tasks, adopting best practices in using your plasma cutter can further prolong its life and enhance its performance. Here are some tips to keep in mind:
Avoid excessive torch dragging: Excessive torch dragging can cause premature wear on consumables and may result in poor cut quality. Instead, use a standoff or torch guide to maintain the recommended distance between the torch and the workpiece.
Use correct cutting speed: Cutting at the correct speed ensures clean cuts and reduces dross. Too slow or too fast cutting speeds can negatively impact cut quality and consumable life. Follow the manufacturer's recommendations for proper cutting speeds.
Select appropriate consumables: Using the correct consumables for your specific cutting application is crucial. Different materials and thicknesses may require different nozzle sizes, electrode types, or gas combinations. Consult your plasma cutter's manual to determine the appropriate consumables for your job.
Prevent overheating: Continuously operating your plasma cutter for extended periods may cause overheating, leading to premature wear of consumables and other components. Give the equipment sufficient time to cool down between cutting operations, and ensure proper coolant levels and airflow are maintained.
Conclusion
Proper maintenance of a plasma cutter is essential for ensuring top performance, prolonging equipment life, and maintaining a safe working environment. By adhering to a comprehensive maintenance schedule that includes daily, weekly, and monthly tasks, as well as periodic servicing and calibration, you can keep your plasma cutter in optimal condition.
Additionally, following best practices in using your plasma cutter and adopting troubleshooting strategies when issues arise can further enhance its longevity and effectiveness. Remember that your plasma cutter's manual and manufacturer's guidelines should always be your primary source of information for proper maintenance and usage.