Are you tired of struggling with subpar cuts and wasted materials when using your plasma cutter? Fear not, because we've got the ultimate guide to elevate your plasma cutting game to new heights!
This comprehensive guide is packed with expert insights, cutting-edge techniques, and essential tips that will transform your approach to plasma cutting. Say goodbye to imperfections and inefficiencies as you unlock the secrets to flawless plasma cutting and take your projects to the next level.
So, strap in and prepare to be amazed by the world of precision and efficiency that awaits you!
Plasma Cutter Components and Functionality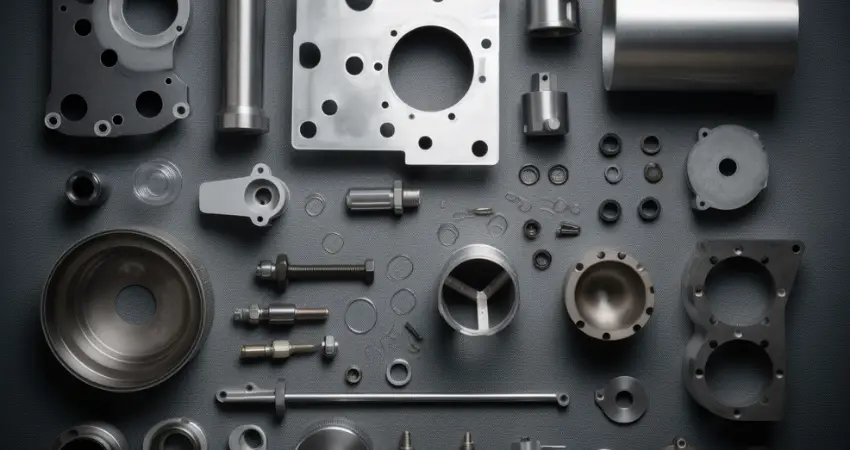 Plasma Cutter Components
Understanding a plasma cutter's components can help maximize cut quality. The main elements include:
Power supply: Converts AC voltage to a smooth, constant DC voltage, ensuring a stable plasma arc.
Arc starting console: Generates a high-frequency signal to initiate the plasma arc.
Torch assembly: Houses consumables and focuses the plasma arc to cut through the material.
Functionality of a Plasma Cutter
Plasma cutters work by creating a high-velocity ionized gas, or plasma, which conducts electricity. The process begins by sending an electric arc through the gas, heating it to an extremely high temperature. This plasma, in turn, melts the material, while the high-velocity gas blows away the molten material, creating a clean cut.
Understanding the Factors Affecting Cut Quality
Several factors influence cut quality, including:
Material type and thickness
Plasma cutter settings
Torch consumables
Operator skill
By addressing these factors, you can optimize your plasma cutter's performance.
Tips for Selecting the Right Plasma Cutter

Assessing the Required Cut Capacity
Before purchasing a plasma cutter, determine the maximum material thickness you'll be working with. This helps you choose the appropriate model for your needs.
Comparing Different Plasma Cutter Models
Consider these factors when selecting a plasma cutter:
Duty cycle: The percentage of time the cutter can operate without overheating.
Portability: Smaller units may be more convenient for transporting to job sites.
Features: Some models offer additional features like pilot arc starting or CNC compatibility.
Considering Additional Accessories
You might need extra accessories for specific jobs, such as:
Air filtration systems
Cutting guides
CNC integration
These can enhance your plasma cutting experience and improve cut quality.
Setting Up the Plasma Cutter for Optimal Cut Quality
To maximize cut quality, ensure proper setup:
Ground the workpiece: A secure grounding connection reduces the risk of electrical issues.
Maintain a clean, dry air supply: Moisture or contaminants can affect cut quality and consumable life.
Set the correct amperage: Match the amperage to the material thickness for optimal results.
Adjust torch height and angle: This helps achieve a consistent, clean cut.
Torch Consumables and Maintenance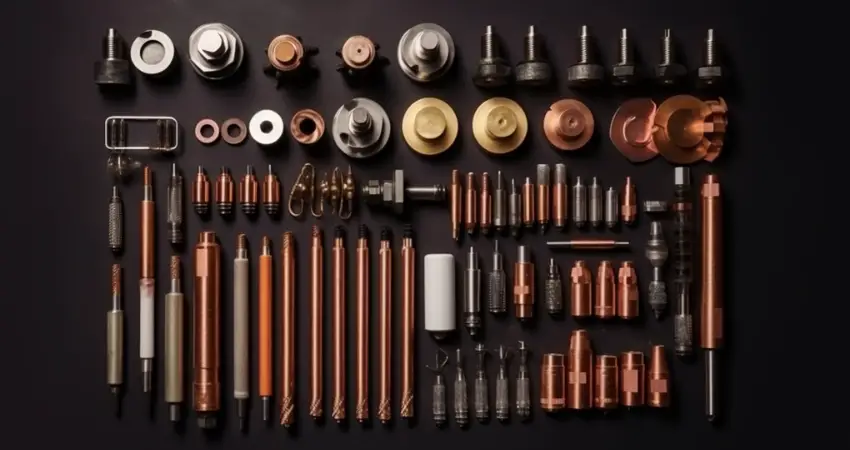 Choosing the Right Consumables
Selecting the appropriate consumables is essential for high-quality cuts:
Electrodes: Ensure compatibility with your torch and material type.
Nozzles: Match the nozzle size to the required amperage and material thickness.
Swirl rings: Ensure proper gas flow and pressure.
Retaining caps: Secure and protect the other consumables.
Inspecting and Replacing Consumables
Regularly inspect and replace consumables to maintain cut quality. Damaged or worn consumables can negatively affect performance.
Cleaning the Torch Assembly
Keep the torch assembly free from debris, as buildup can impede proper function.
Cutting Techniques for Improved Cut Quality
To enhance cut quality, employ the following techniques:
Determine optimal cutting speed: Balance speed and accuracy for the best results.
Use templates and cutting guides: These help maintain precision and consistency throughout the cutting process.
Piercing techniques:

Edge starting: Begin cutting from the edge of the material to minimize damage to the surface.
Pilot arc starting: Use a low-energy pilot arc to initiate the cutting process, reducing material distortion.

Correct torch angle and dross buildup: Adjust the angle to minimize dross and ensure a clean cut.
Minimize heat distortion: Use cooling techniques or intermittent cutting to reduce heat buildup in the material.
Utilize a drag shield or standoff guide: These tools help maintain a consistent distance between the torch and the workpiece, resulting in cleaner cuts.
Operator Skill Development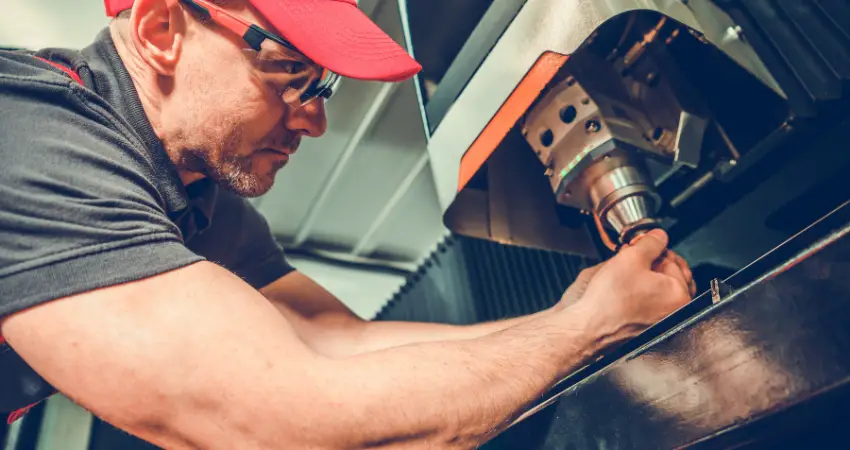 Importance of Practice and Experience
Practice and experience are essential for achieving high-quality cuts. The more familiar you become with your plasma cutter, the better your results will be.
Learning from Expert Operators
Observe experienced operators or seek their advice to improve your cutting techniques and maximize cut quality.
Participating in Workshops and Training Courses
Joining workshops and training courses can provide valuable insights and hands-on experience, enhancing your plasma cutting skills.
Safety Considerations for Plasma Cutting
While focusing on cut quality, don't neglect safety. Ensure proper precautions are in place:
Personal Protective Equipment (PPE):

Eye protection: Wear goggles or a welding helmet with a suitable shade to protect your eyes from harmful rays.
Respiratory protection: Use a mask or respirator to avoid inhaling harmful fumes.
Heat-resistant gloves: Protect your hands from heat and sparks.
Proper attire: Wear flame-resistant clothing and closed-toe shoes to shield your body from heat and sparks.

Ventilation and fume extraction: Ensure adequate ventilation and use fume extraction systems to maintain a healthy work environment.
Fire prevention and response: Keep flammable materials away from the cutting area and have firefighting equipment readily available.
Electrical safety: Regularly inspect equipment, and use proper grounding techniques to minimize the risk of electrical accidents.
Conclusion
Achieving the best cut quality with a plasma cutter requires attention to various factors, including selecting the right equipment, proper setup, and developing cutting techniques. By focusing on these elements and emphasizing safety, you can ensure top-notch cut quality, enhancing the efficiency and precision of your plasma cutting projects.