To make a structure the way you want, you'll need a welding machine. But it can be very problematic when it comes to the matter of using a power source.
Whenever I had to work in a distant place, I had to take the toil to move all the material near a power source. This was troublesome, took a lot of time and effort. That's why I found engine-driven welders to be the best option. This allowed me to move the machine to where the materials were.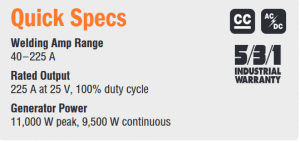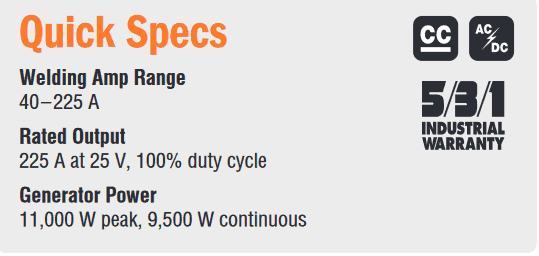 But there is a matter of efficiency. If the welder doesn't have the capacity to provide enough power then it is of a little use. Such a generator can cost you time and effort.
For this reason, you need a compatible welder that supplies enough power for you to work fluently. Hobart champion elite save both your time and space. They are effective for many other reasons as well.
This article will give you a thorough Hobart Champion Elite review. From here, you will get to know whether it's the perfect welder for you or not.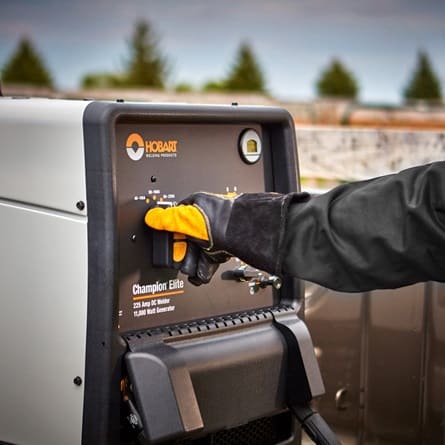 Things To Consider Before Buying A Welding Generator
The shortage of power or immobility of the power source causes a lot of trouble. It doesn't allow you to work under every circumstance. Welding generators are functioned to address these problems. They are popular among professionals for some of their exclusive features.
If you are a home maintenance or a repair specialist then a welding generator is a must buy for you. But there are certain things to keep in mind before purchasing a welder.
The suitable product for you depends on your purpose. What makes engine-driven welder function properly is its fuel requirement, its ability to supply power and of course its mobility. There are other minor factors as well.
While buying a welding generator you must look out for:
Power supply
Welding requires a high level of current flow. This range can expand from 80 to 12000 amperes. Depending on your welding purpose, you have to choose the perfect welding generator for you that can cope up with the power demand you need.
Fuel-tank capacity
The job of welding is not a quick task. It takes concentration and time to get a perfect finishing. But you can't work comfortably if you have to worry about the power running out. So consider a welder generator with a large fuel capacity. You won't have to worry about your work stopping halfway through if your welding generator has a good fuel capacity.
Portability
Welder generators are used for their ability to make a welding job portable. So the mobility of the welding generator is very much important.
Warranty
Welder generators are the machines that can have deformities and you may even not know about them. But after using it for 2 or 3 months you come across various problems. That's why you should choose a welder generator that will keep you safe for at least 3-4 years.
Presenting the Hobart Champions Elite
Product Features
225-amp Welder with 11,000-Watt Auxiliary Power 225 amps allows for ample welding capability. Weld up to 1/2" material and plug in your welding tools to get the job done with ease.
Has a 12-gallon fuel tank and low oil pressure shutdown. Dependable engine conserves fuel and provides long operation before refueling.
Innovative Hobart technology Allows you smooth arc starts with minimal "sticking". Extraordinary motor starting characteristics. Strong continuous rating to run compressors, pumps, lights, hand tools and other equipment.
Auto Idle feature: Machine has greater fuel savings and reduced noise.
Hobart 5/3/1 industrial warranty
As an Amazon Associate I earn from qualifying purchases
Welding generators are extremely effective machine to build a structure. But it becomes more effective if it comes with its own welding and soldering equipment and supplies.
Hobart champion elite is such a machine that has pretty much everything you need to have a smooth welding job done. Though it supports only DC weld, its continuous current flow makes it efficient for certain tasks. It's mainly a heavy-duty welder and is for professionals.
This welding machine is not just a generator but a welder. This single device does the job of two. And it performs its work in the most effective way possible. The 11000 watt generator and 225 ampere welder make it suitable for heavy use. Its strong structure and compatibility come with a compact design. This is why it is more appreciated.
As it delivers high performance and at the same time reduces the effort, this particular welding generator is adequate for professional usage. If you want fluency in your work you can consider this machine.


Though it has its own advantages and of course some problems to think about. If you are looking for something small you may checkout our review on Hobart Champion 145.
Pros
Very smooth arc start
Heavy-duty usage
Good fuel capacity (12 gallons)
Lightweight
Simple to use
Cons
Only DC weld
Not constant voltage
Doesn't come with a cover
Hobart Champion Elite Review: Features & Benefits
Hobart champion elite welder is plausible for many workers for its unique and effective features. It has a certain characteristic that makes this product a bit different from others. The overall structure and function are focused on delivering a perfect welding job.
Title
Champion® Elite Welder/Generator
Engine Brand
Kohler
Engine Idle Speed
2400 RPM
Engine Weld Speed
3600 RPM
Fuel Tank Size
12 gal.
Fuel Type
Gasoline
Horsepower
23 hp
Weldable Metals
Stainless Steel
Steel
Specialty Metals
Rated Output
225 A @ 100% Duty Cycle
Single Phase Generator Continuous Power
9500 W
Single Phase Generator Peak Power
11000 W
Current Type
AC / DC
Amperage Range
40 – 225
Weld Output
CC
Warranty
3 Years
Lets learn about the features and benefits in more details –
All in one
With this particular product, you don't get only one thing. Rather there are two different devices here that function as one. It has a 225 ampere welder and 11000 watt generator. The good news is you are getting both of these at the same price that you would pay for a generator.
Workload
Hobart champion elite offers an effective service for a long period of time. Its huge fuel capacity, rugged electrical connection and enclosed design make it enduring for heavy-duty tasks.
Compact design
A Hobart champion elite is 41.5 x 23.5 x 32.9 inches. It means that it's only a bit over 3 feet. And the product weighs around 495 lbs. This means a Hobart champion elite is fairly portable for its compact size and lightweight.
Kohler engine
Kohler engines are money savers. They use fuel as effectively as possible. The Hobart champions elite itself holds around 12 gallons of fuel. This is a generous amount. A gallon easily supports an hour of work.
As Kohler engines use minimum fuel to maximize productivity, the whole machine is promised to run smoothly for a long time. And it also means that a minimum amount of fuel is wasted in the process.
DC output
The Hobart champion elite is best known for its DC welding. The smooth DC weld output makes it perfect for the stick process.
Easy to maintain
Hobart champion elite might be for the professionals. But for its super simple structure, it easy to use and ideal for the beginners too. And it's certainly not difficult to maintain. Also, it's really easy to set up.
You can get access to the compartment from both sides. This allows you to clean off the dust or any other dirt that may be clogged in the machine.
Also, the fuel tank is easily refilled. Just open the cap of the fuel tank and put the fuel in. It's that simple.
Warranty
The Hobart champion elite offer 3 years of warranty. This gives you 3 years of surety of productive service.
Alternates You May Consider
If you like the blue then check out our review on Miller Bobcat 225.
Wrapping Up
Most welding generators out there are either very costly or don't provide good enough service. And most aren't even fit for heavy-duty usage. Hobart champion elite deals with all these problems.
For starter, it gives enough portability to move it around to the place where it's needed.
Secondly, it saves a lot of fuel but gives the maximum amount of power. Most importantly, you get all of these for a very reasonable price.
From all the information you got so far, you probably want to give it a shot. Check out the price here and give it a go.