The world of manufacturing and fabrication has seen incredible advancements in recent years, with cutting-edge technologies revolutionizing the way materials are cut and shaped. Among these technologies, plasma and laser cutting have emerged as two of the most popular and effective methods for precision cutting. However, while both techniques are widely used across various industries, they offer distinct advantages and limitations depending on the specific application and material being used.
In this comprehensive guide, we will delve into the differences between plasma and laser cutting, exploring their history and development, working principles, applications, material compatibility, advantages and disadvantages, safety considerations, environmental impact, and future trends. By understanding the nuances between these two cutting technologies, professionals, hobbyists, and business owners alike can make informed decisions about which method best suits their needs and requirements. So, let's dive in and unravel the fascinating world of plasma and laser cutting!
History and development: Tracing the Origins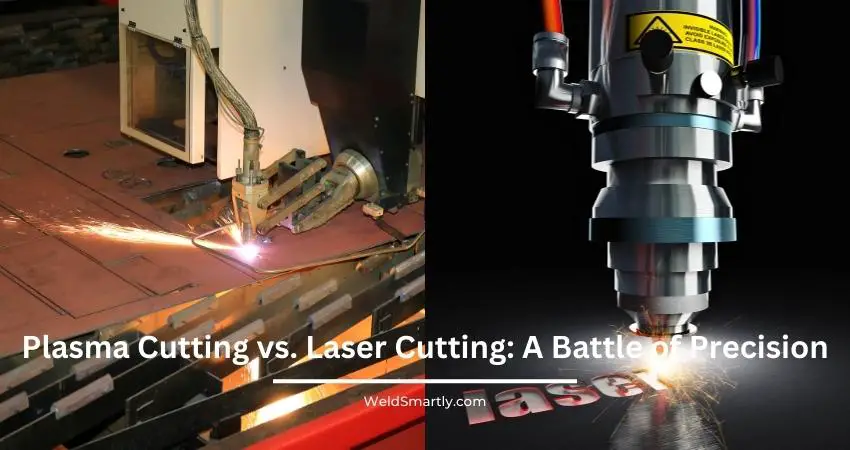 History of plasma cutting technology
In 1954, the world witnessed a significant breakthrough in metal cutting when Dr. Archibald and Dr. Taylor introduced plasma cutting technology. The technology evolved rapidly, enabling industries to cut metal with greater efficiency and speed. Today, plasma cutting is an indispensable part of various sectors, including construction, automotive, and metal fabrication.
History of laser cutting technology
Not long after the invention of plasma cutting, Theodore Maiman unveiled the first-ever laser in 1960. The laser cutting technology quickly gained traction, revolutionizing precision cutting, engraving, and etching across a plethora of industries. Electronics manufacturing, in particular, has benefited immensely from the advent of laser cutting.
Impact on manufacturing and fabrication industries
Both plasma and laser cutting technologies have transformed the manufacturing and fabrication industries, enabling them to produce intricate designs, increase productivity, and reduce waste. As these technologies continue to advance, industries can look forward to further improvements in efficiency and versatility.
Working principles: How Plasma and Laser Cutters Operate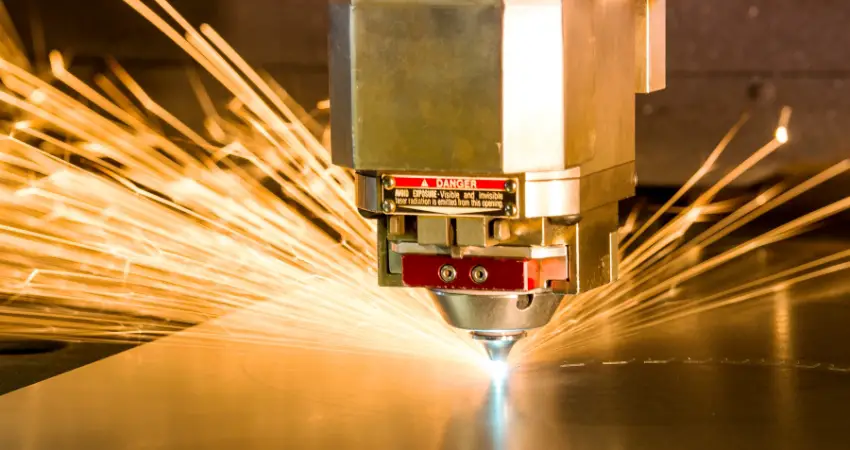 How plasma cutters work
A plasma cutter operates by creating an electrically conductive channel of ionized gas, or plasma, between the workpiece and the cutting torch. This process involves the following steps:
Plasma formation: The plasma cutter emits a high-velocity stream of gas (typically air or nitrogen) through a nozzle. An electric arc is then created within the gas, ionizing the gas molecules and turning them into plasma.
Electrical conductivity: Due to the high temperature of the plasma, it becomes electrically conductive. The electrical current from the cutting torch flows through the plasma, further heating it and increasing its energy.
Arc and gas flow: The high-velocity plasma jet cuts through the metal as the electrical arc melts the material. The force of the gas flow then blows away the molten metal, creating a clean cut.
How laser cutters work
Laser cutters employ a highly focused, amplified beam of light to cut materials. The fundamental principles of laser cutting include:
Stimulated emission: The laser cutting process begins with the energizing of atoms within a lasing medium, such as a gas, solid, or semiconductor. When these atoms reach a higher energy state, they emit photons through a process called stimulated emission.
Optical amplification: The photons generated by stimulated emission are reflected back and forth within a resonant cavity, amplifying the light through a process known as optical amplification.
Focusing the laser beam: The amplified light exits the resonant cavity as a highly focused, coherent beam. This beam is directed onto the workpiece, where its high energy density melts, vaporizes, or ablates the material, creating a clean cut.
Comparison of working principles
While both plasma and laser cutting technologies use high-energy sources to cut materials, the underlying principles and mechanisms are quite different. Plasma cutting relies on ionized gas to create an electrically conductive channel, whereas laser cutting utilizes focused, amplified light to melt or vaporize the material.
Applications: Comparing the Unique Uses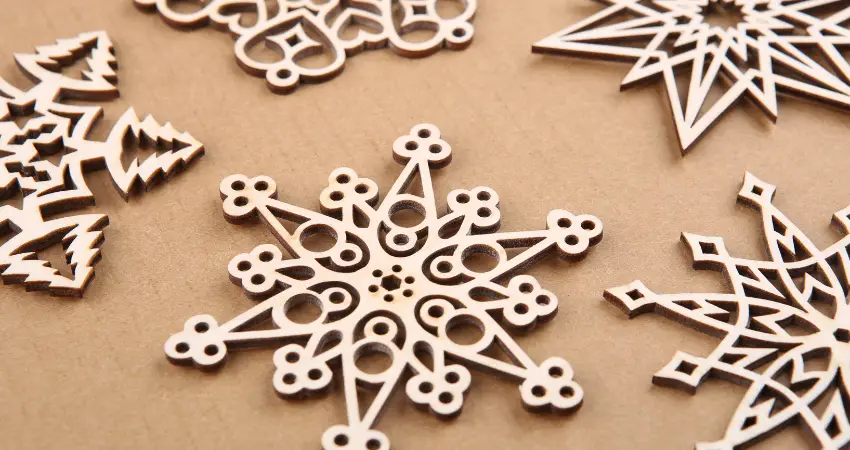 Typical applications of plasma cutters
Plasma cutters are extensively used in various industries, such as:
Metal fabrication: In metalworking shops, plasma cutters are employed to create custom parts, repair damaged components, and perform general fabrication tasks.
Automotive repair: Plasma cutters facilitate the cutting and removal of damaged parts in vehicles, making it easier for technicians to perform repairs and modifications.
Construction: In the construction sector, plasma cutters are used for tasks like cutting steel beams, metal roofing, and reinforcing bars.
Typical applications of laser cutters
Laser cutters, on the other hand, are more commonly used in the following applications:
Precision cutting: Laser cutters excel in cutting intricate shapes and designs with high accuracy, making them ideal for industries requiring precise cuts, such as aerospace, medical devices, and electronics.
Engraving and etching: Laser cutters are widely used to create detailed engravings and etchings on various materials, including wood, glass, metal, and plastic. This capability is particularly valuable in the arts, jewelry, and signage industries.
Electronics manufacturing: In the electronics sector, laser cutters are used to cut and shape printed circuit boards (PCBs), create flexible circuits, and perform other tasks requiring high precision.
Comparison of applications
While both plasma and laser cutting technologies are versatile, their specific applications differ due to their underlying principles and capabilities. Plasma cutting is better suited for tasks requiring high cutting speeds and thick material handling, while laser cutting is preferred for precision cutting and engraving on a wide range of materials.
Materials compatibility: Plasma Cutter vs. Laser Cutter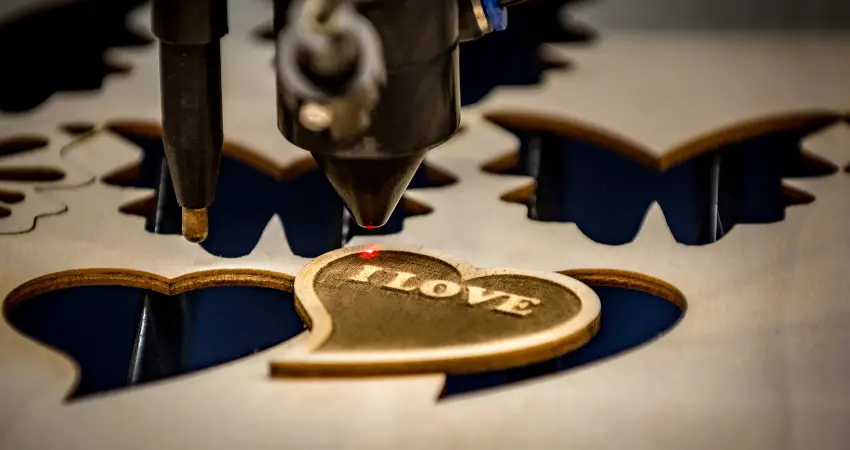 Materials suitable for plasma cutting
Plasma cutting is primarily used for cutting conductive materials, such as:
Steel
Stainless steel
Aluminum
Copper
Brass
Although plasma cutting is highly effective on these materials, its efficiency tends to decrease as the material thickness increases.
Materials suitable for laser cutting
Laser cutting is compatible with a broader range of materials, including:
Metals (steel, stainless steel, aluminum, copper, brass)
Plastics (acrylic, polycarbonate, polypropylene)
Wood (plywood, MDF, hardwood)
Glass
Fabrics and textiles
However, the maximum thickness that can be cut by a laser cutter depends on the laser's power and the material's properties.
Comparison of material compatibility
Plasma cutting is limited to conductive materials and can handle thicker materials compared to laser cutting. In contrast, laser cutting is versatile, capable of cutting both conductive and non-conductive materials, but may have limitations on the maximum thickness of certain materials.
Pros and Cons: Weighing the Advantages and Disadvantages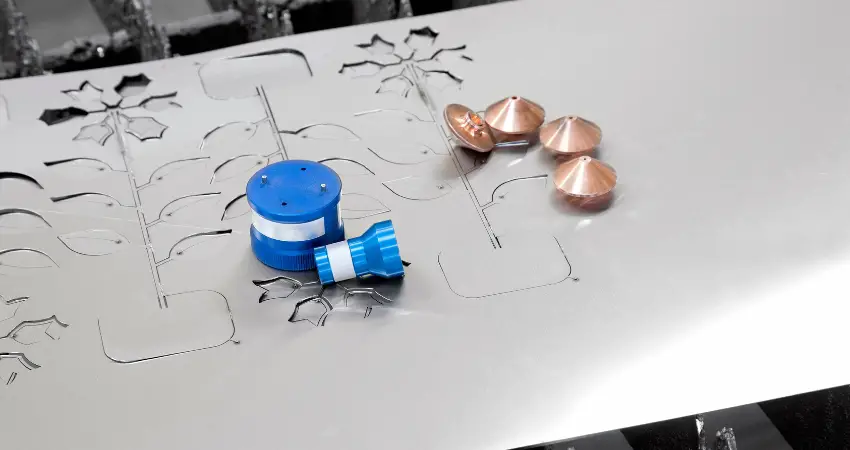 Advantages of plasma cutting
Plasma cutting offers several benefits, such as:
Faster cutting speeds: Plasma cutters can cut through metals more quickly than laser cutters, especially when dealing with thick materials.
Lower equipment cost: Plasma cutting equipment is generally more affordable than laser cutting equipment, making it an attractive option for smaller businesses and hobbyists.
Ability to cut thicker materials: Plasma cutters can handle thicker materials, giving them an edge in applications where cutting thick metal is necessary.
Advantages of laser cutting
Laser cutting also presents some advantages, including:
High precision: Laser cutters can achieve intricate cuts with high accuracy, making them ideal for precision cutting applications.
Clean edges: The heat generated by the laser beam effectively seals the cut edges, resulting in cleaner cuts and reduced need for post-processing.
No direct contact with the material: Since the laser beam does not touch the material, there is no risk of material distortion or contamination.
Disadvantages of plasma cutting
Plasma cutting has some drawbacks, such as:
Lower precision: Compared to laser cutting, plasma cutting offers lower precision, which may not be suitable for applications requiring intricate cuts.
Material distortion: The heat generated during plasma cutting can cause material distortion, particularly in thinner materials.
Limited material compatibility: Plasma cutting is limited to conductive materials, restricting its versatility in some applications.
Disadvantages of laser cutting
Laser cutting also has its disadvantages:
Higher equipment cost: Laser cutting equipment is generally more expensive than plasma cutting equipment, potentially making it less accessible to small businesses and individual users.
Slower cutting speeds on thicker materials: While laser cutters perform well on thin materials, their cutting speeds tend to decrease as material thickness increases, making them less suitable for certain applications.
Potential safety hazards: Laser cutting poses safety risks, such as laser radiation and fire hazards, necessitating proper safety measures and precautions.
Comparison of advantages and disadvantages
Both plasma and laser cutting have their unique advantages and disadvantages. Plasma cutting is faster, more affordable, and better suited for thicker materials but offers lower precision and limited material compatibility. Laser cutting excels in precision, clean edges, and versatility but has higher equipment costs and slower cutting speeds on thicker materials.
Safety considerations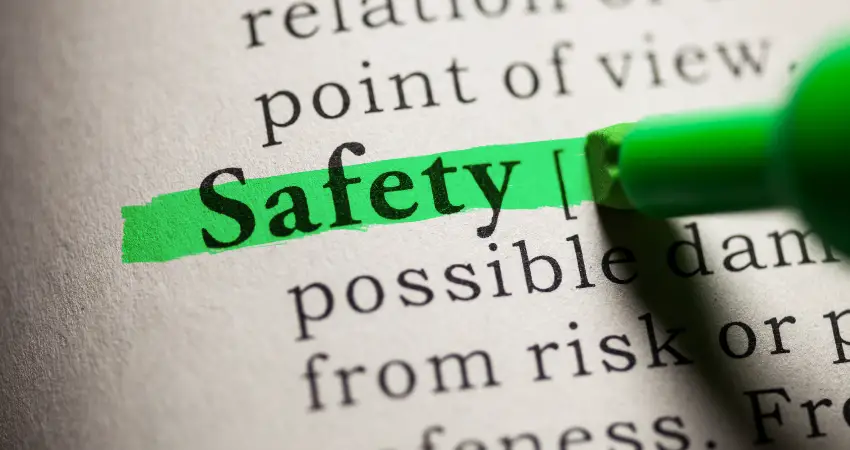 Safety hazards of plasma cutting
Plasma cutting poses several safety hazards, including:
Electric shock: The high voltage used in plasma cutting can cause electric shock if the equipment is not properly maintained or used.
UV radiation: Plasma cutting generates ultraviolet (UV) radiation, which can cause skin burns and eye damage if proper protective equipment is not worn.
Fumes and gases: The cutting process produces potentially harmful fumes and gases, making proper ventilation and respiratory protection essential.
Safety hazards of laser cutting
Laser cutting also has safety hazards, such as:
Laser radiation: Exposure to laser radiation can cause serious eye damage and skin burns. Protective eyewear and safety measures are crucial when operating laser cutters.
Fire hazard: The heat generated during laser cutting can cause fires, especially when cutting flammable materials. Proper fire safety measures should be in place to prevent fires.
Fumes and gases: Like plasma cutting, laser cutting also generates fumes and gases that can be harmful if inhaled. Proper ventilation and respiratory protection are necessary to ensure safety.
Safety precautions for both technologies
To minimize safety risks associated with plasma and laser cutting, users should:
Wear appropriate personal protective equipment (PPE), such as gloves, safety glasses, and protective clothing.
Ensure proper ventilation in the workspace to minimize fume and gas exposure.
Regularly maintain equipment and follow manufacturers' guidelines to prevent accidents.
Environmental impact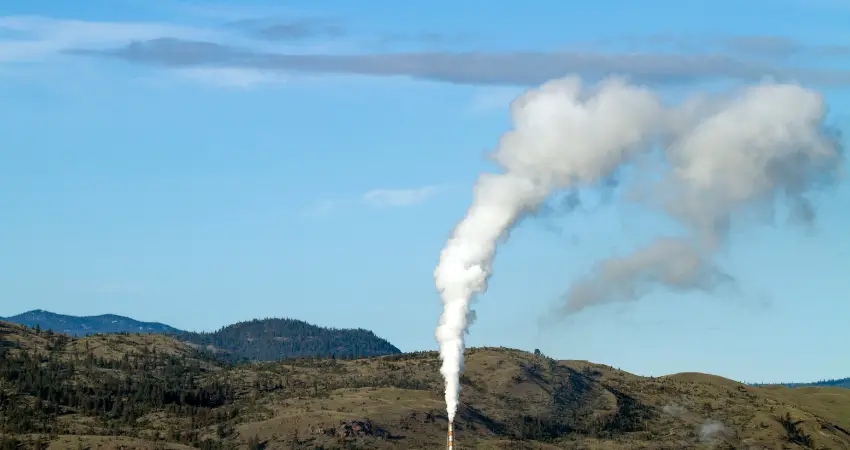 Energy consumption of plasma cutters
Plasma cutters consume a significant amount of electricity due to the high voltage required to generate the plasma arc. However, advances in technology have led to more energy-efficient plasma cutting systems.
Energy consumption of laser cutters
Laser cutters also consume substantial amounts of electricity, particularly high-power laser cutting systems. As with plasma cutting, technological advancements have improved the energy efficiency of laser cutting equipment.
Waste and emissions
Both plasma and laser cutting generate waste materials and emissions that can negatively impact the environment. Proper waste management and pollution control measures should be in place to minimize the environmental impact.
Comparison of environmental impact
Although both plasma and laser cutting consume considerable amounts of energy and generate waste, advancements in technology continue to improve their energy efficiency and reduce emissions.
Future trends and developments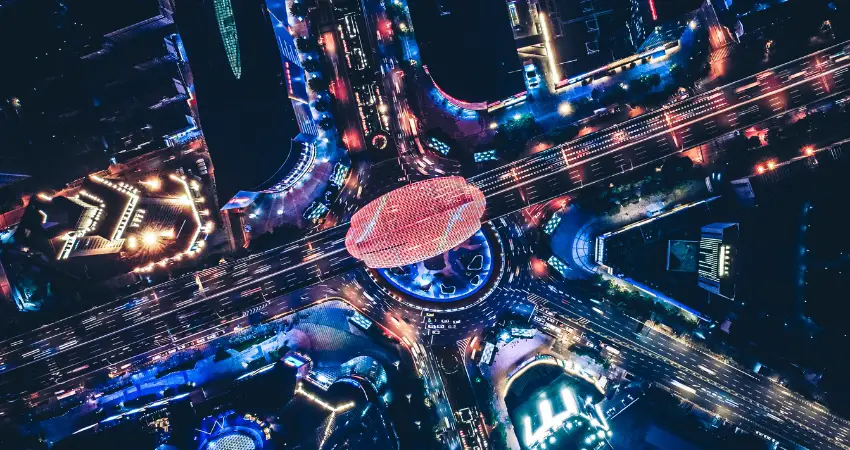 Advances in plasma cutting technology
Plasma cutting technology is constantly evolving, with recent developments including:
Automation: The integration of computer numerical control (CNC) systems and robotics has increased the precision and productivity of plasma cutting processes.
Improved precision: Advancements in torch design and consumables have led to higher-quality cuts and reduced material distortion.
Advances in laser cutting technology
Laser cutting technology is also experiencing rapid growth and development, with innovations such as:
Higher power lasers: The development of higher-power laser sources enables faster cutting speeds and the ability to cut thicker materials.
Improved efficiency: Innovations in laser technology and control systems have led to increased energy efficiency and reduced operational costs.
Emerging technologies
New technologies are emerging that may complement or compete with plasma and laser cutting in the future, including:
Waterjet cutting: Waterjet cutting uses a high-pressure stream of water mixed with abrasive particles to cut materials, offering a clean, precise, and environmentally friendly alternative to plasma and laser cutting.
Ultrasonic cutting: Ultrasonic cutting involves using high-frequency vibrations to cut materials, providing a non-thermal, low-energy alternative for cutting soft materials like rubber, plastic, and textiles.
Electron beam cutting: Electron beam cutting utilizes a focused beam of high-energy electrons to cut materials, offering high precision and minimal heat-affected zones, making it suitable for cutting heat-sensitive materials.
Comparison of future trends and developments
Both plasma and laser cutting technologies are continuously evolving to meet the ever-changing demands of various industries. As new cutting technologies emerge, they may offer additional options or challenges to the existing methods, driving further innovation and development.
Bottom Line
Plasma and laser cutting are powerful and versatile cutting technologies, each with its unique strengths and weaknesses. Plasma cutting is better suited for high-speed cutting of conductive materials and handling thicker materials, while laser cutting excels in precision cutting and engraving across a broader range of materials.
Understanding the differences between these technologies can help businesses and individuals choose the appropriate cutting method for their specific needs and applications. As technology continues to advance, both plasma and laser cutting will likely become even more efficient, versatile, and eco-friendly, further expanding their potential applications and benefits.